Rizxtarr: The TikTok Joker
What comes to your mind when I say 'Joker face''?
The Joker character beautifully portrayed by Joaquin Phoenix or something else?
If you were or are a social media freak, then one more thing must come to mind.
Yes, I am talking about the 'TikTok Joker'.
The boy who rose to fame by just making a Joker's face, Rizxtarr.
Maybe, most of you don't know him by his social media name Rizxtarr, but you must know him as the "Joker face".
Rizxtarr Joker face became so popular on social media.
Rizxtarr is popularly known as TikTok's Joker, but his real name is Rizwan Khan, and he is a social media influencer and model.
He was born on 18th June 1996 in Kurla, Mumbai, Maharashtra. He is 26 years old as of 2022.
He did his graduation from Bunts Sangha College in Mumbai, Maharashtra.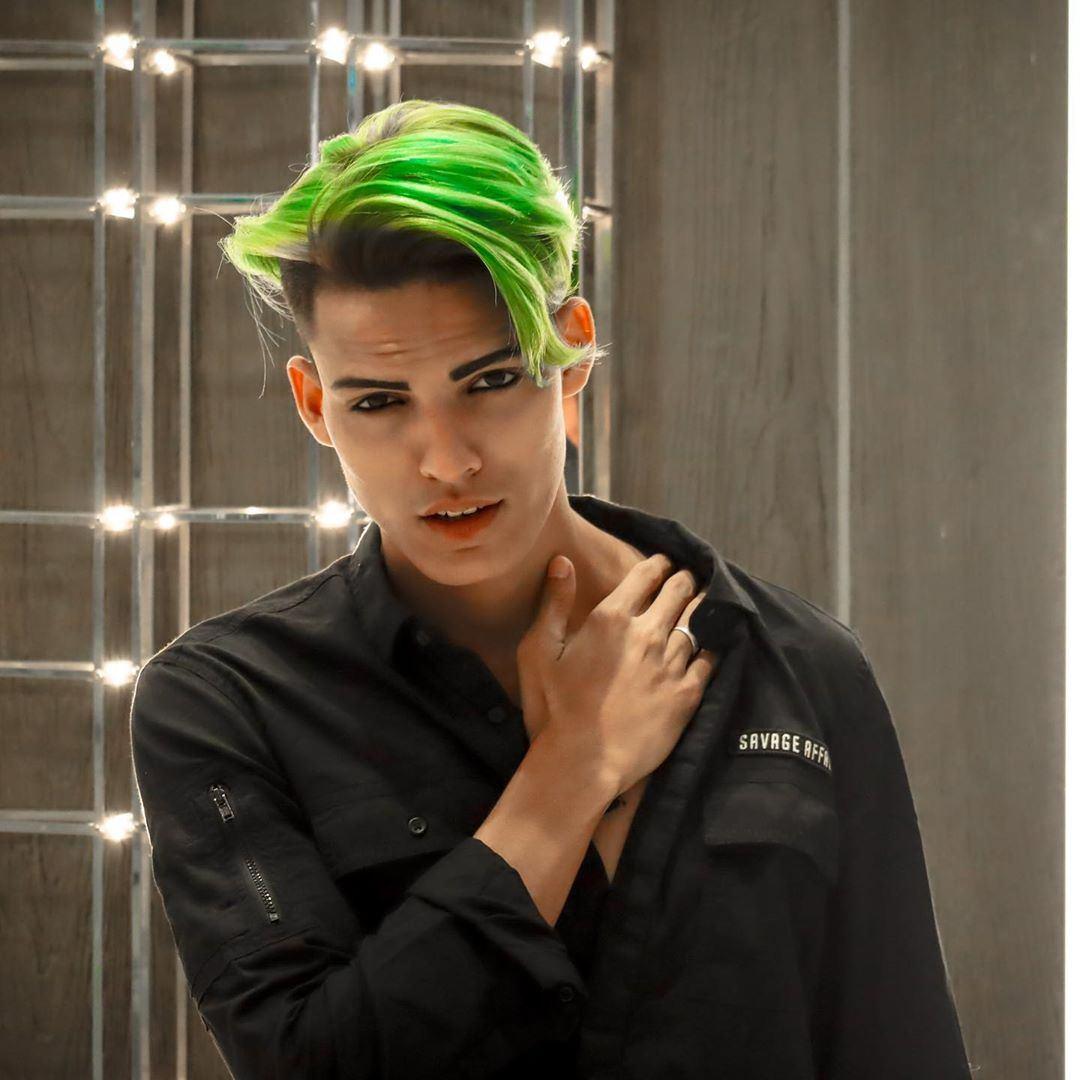 Rizxtarr PERSONAL DETAILS
| | |
| --- | --- |
| Real Name | Rizwan Khan |
| Known as | TikTok joker, Rizxtarr |
| Birth Date | 18th June 1996 |
| Age | 26 (as of 2022) |
| Birthplace | Kurla, Mumbai, Maharashtra |
| Resides in | Mumbai, Maharashtra |
| Zodiac sign | Gemini |
| Schooling | Mumbai, Maharashtra |
| College | Bunts Sangha College, Mumbai, Maharashtra |
| Profession | Social Media Influencer, Model |
| Nationality | Indian |
| Religion | Islam |
PHYSICAL STATS
| | |
| --- | --- |
| Height | 5'10 feet |
| Weight | 75 kg |
| Skin colour | Fair |
| Hair colour | Brown |
| Eye colour | Brown |
| Biceps | 16 inches |
| Any tattoos | Yes |
FAMILY DETAILS
| | |
| --- | --- |
| Father's name | Not known |
| Mother's name | Not known |
| Siblings | One younger sister |
| Relationship status | In relationship |
| Wife | Not married |
| Girlfriend | Samaira Khan |
FAVOURITES
| | |
| --- | --- |
| Colour | Black, White, and Green |
| Food | Panipuri and non-veg |
| Actor | Hrithik Roshan and Amitabh Bacchan |
| Actress | Kangana Ranaut and Deepika Padukone |
| Singer | Arijit Singh and Neha Kakkar |
| Hobbies | Exercising, Travelling and Watching movies |
| Travelling destination | Dubai, Goa, and London |
BEFORE GETTING FAMOUS
Rizxtarr's life was tough before getting famous. His family's financial condition was not good, so he had to do odd jobs like selling tickets at movie theatres.
He also worked as a salesman in Mumbai, Maharashtra.
He used to watch videos on musically (now TikTok). So, he too started making videos, but he started this as fun.
But with time, he started taking this seriously and devoted his time to making more videos.
He used to work as a salesman during the day and made videos at night.
His family and friends always supported and motivated him to make videos.
Rizxtarr SUCCESS ON TIK TOK
Rizxtarr uploaded his first Rizxtarr joker face video on TikTok Rizxtarr on 22nd March 2019, which gained him 1530 likes in a year.
Because this video got many likes, he started uploading more Joker face Rizxtarr videos on TikTok.
He started donning the Joker makeup and dyed his hair green for the videos.
In September, Rizxtarr TikTok uploaded another video of him making Joker Rizxtarr face which got him 95,100 likes in five months.
Again, he uploaded the same type of video in December, which became his most famous hit.
That video got him six million likes in the span of only two months.
He continued making videos with the Joker's face and became popular amongst the youth of India. 
Rizxtarr TikTok followers were around 7m before it was banned in India.
INSTAGRAM
Rizxtarr is quite popular on Instagram as well. He has around 1.5m followers, and there he uploads his pictures and lip-syncing reels.
YOUTUBE
As rizxtarr gained popularity on TikTok, he made a YouTube channel with the name 'rizxtarr' in 2019.
He uploaded his first video on 28th September 2019.
He uploads vlogs on his YouTube channel and is active there.
Rizxtarr ON FAME HOUSE
MX Takatak came out with a reality show in which top Indian influencers participated.
Influencers had to live under one roof for seven days and were supposed to collaborate with other influencers.
A total of 18 influencers took part in it, and  Rizxtarr was one of them.
He considered it a good opportunity because this platform provided him with the stage to show what he was like behind the scenes.
And as Rizxtarr wants to be an actor, this was an excellent opportunity to showcase his talent to a broader audience.
WRAPPING UP
Rizxtarr has wanted to be an actor since 8th grade and started making videos to fulfil his dream.
He used to use #Joker in his videos because he believed "Life to joker jaisi hai, dar dar thokar, dar dar mazak" ("My life is like that of the Joker's; every day's a struggle, every day's a joke).
He wants to act in Hollywood movies and is working for his dream.
We wish him all the best!